THE ONLY AN ADVANCED SYSTEM
for simultaneous fat burning, body shaping and muscle sculpting
Supramaximum abdominal or buttock cramps in just 30 minutes!
Soreness, pain and side effects
A revolution in buttock lifting
Only 4 treatments are enough for the patient to see a spectacular difference in lifting and carving the buttocks!

HIFEM technology (High-Intensity FocusedElectroMagnetic)
It forces supramaximal contractions that cannot be achieved with voluntary muscle contractions during training
Electromagnetic muscle stimulator based on non-invasive technology
Builds muscles and burns fat thanks to the interaction of the magnetic field with the patient's tissue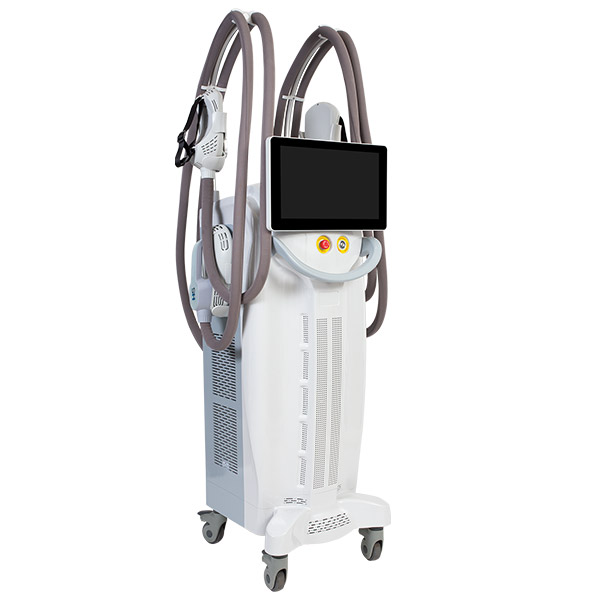 HSLIMMING IS A PERFECT TREATMENT FOR PEOPLE
– struggling with flabby skin
– with muscle wasting
– wanting to strengthen and sculpt the figure
– wanting to reduce body fat
– physically active, who want to intensify the effects of their exercises
– struggling with rectal abdominal muscle breakdown
THE ONLY DEVICE WITH HIFEM TECHNOLOGY WITH 5 OPERATING MODES
HIIT – high-intensity interval training for aerobic fat reduction; fat tissue burning + muscle building
HYPERTHOPY – training focused on improving the quality of muscles, increasing muscle mass
STRENGHT – training focused on strengthening muscle strength without increasing muscle mass
COMBO1 (HIIT + HYPERTROPHY) – reduction of adipose tissue + increase of muscle mass
Spectacular effects of fat loss and muscle building
HSLIMMING – is a technology used in aesthetic medicine. It uses a concentrated electromagnetic field with an intensity measured in Tesla. It is based on the principle of Faraday electromagnetic induction.
HSLIMMING – is equipped with an air cooling system, unlike most devices that have a water cooling system. Water cooling is very dangerous and may lead to a short circuit in the unit while it is running.
The electromagnetic field passes non-invasively through the body and interacts with motor neurons, which then induce supramaximal muscle contractions due to the action potential
Exposure of the muscles to these contractions leads to fat loss and muscle strengthening