THE WORLD'S ONLY MAINTENANCE-FREE DEVICE FOR SLIMMING AND MODELING BODY FITTINGS COMBINING 3 INNOVATIVE TECHNOLOGIES!
It has the CE Medical Certificate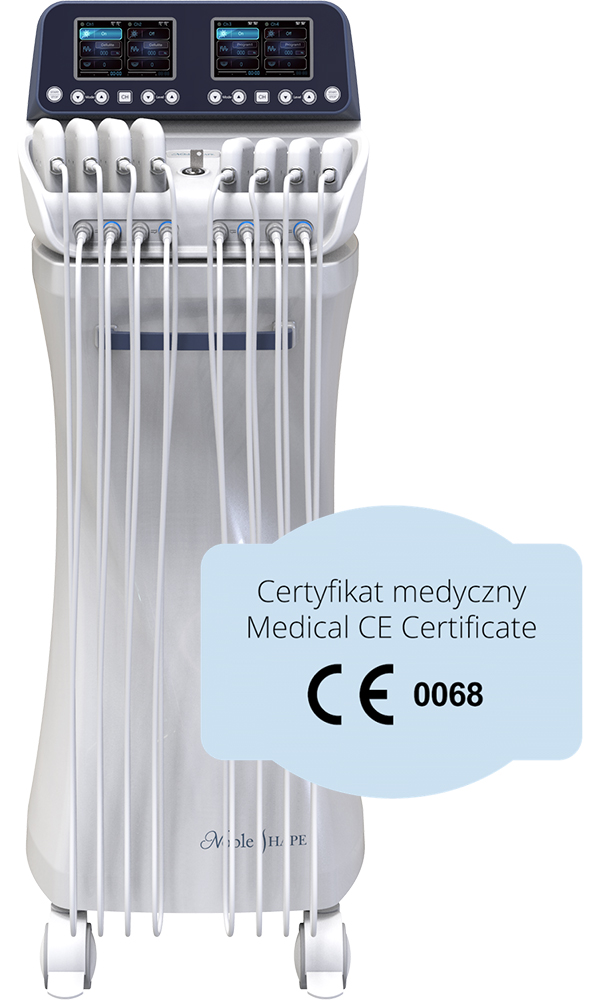 3 innovative technologies
An innovative device that combines three innovative technologies for body shaping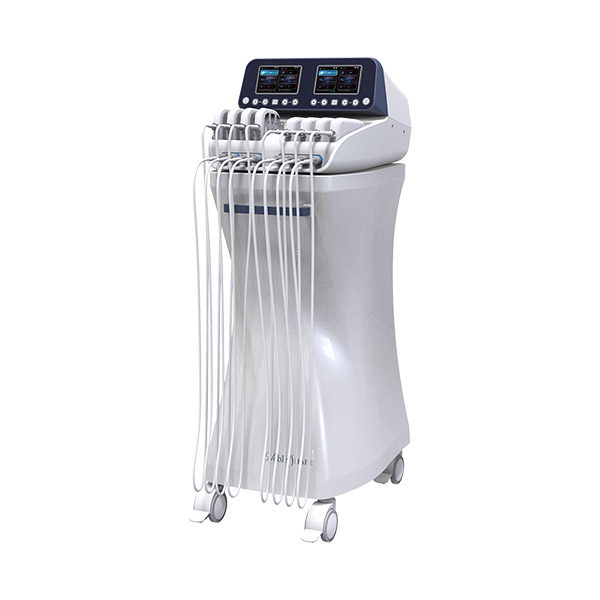 Discover the HIFEM SCULPTURE offer
The effectiveness of treatments thanks to the simultaneous use of three technologies for body shaping.
LLL – a low-energy biostimulation laser with a wavelength of 658 nm causes the formation of pores in adipocytes (fat cells) from which triglycerides are then released into the intercellular space. The effect of this action is the reduction of body fat
AMF – medium frequency currents cause physical vibrations of the muscles, which strengthens them and burns fat tissue. It strengthens the action
RF – radio waves reducing fat cells and shrinks collagen fibers thanks to the temperature of 36-43 degrees. The result is a slim, firm and elastic skin
MAINTENANCE-FREE technology allows you to perform other treatments at the same time, e.g. on the face.
Possibility to generate double profit at the same time
– excessive fatty tissue
– cellulite
– skin laxity and loss of elasticity
– lymphatic stagnation
– buttocks and waist modeling
– skin laxity above the knees
– breeches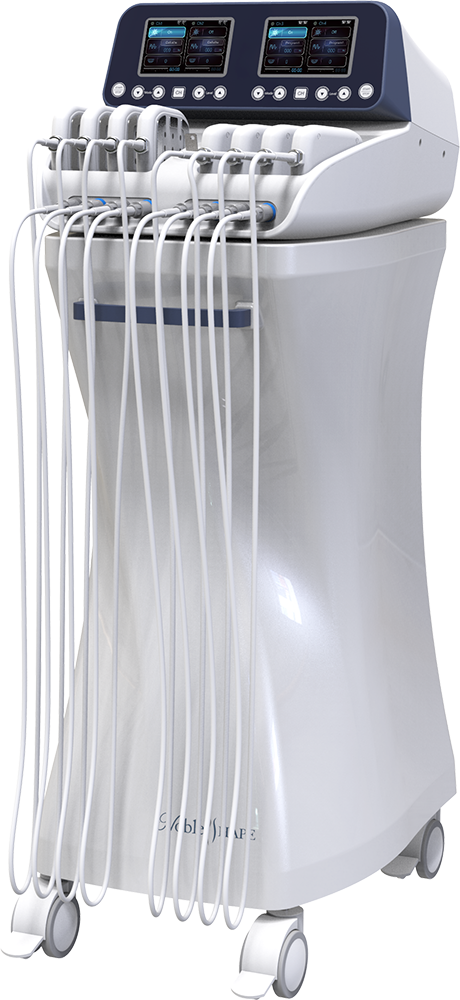 – reduction of adipose tissue
– cellulite reduction
– improvement of lymph flow – anti-oedematous effect
– skin firming
– modeling the buttocks, thighs, arms, bellies, abdomen
– muscle strengthening
Spectacular effects at your fingertips
NOBLE SHAPE - the only such non-invasive device for reducing body fat.
Guarantee of results in fat loss, muscle mass building and treatment safety. The only so effective device with Medical CE.
perfectly matched to the client's needs
CELLULITE – improvement of lymph flow, enhancement of tissue elasticity, improvement of skin elasticity
LIPOLYSIS – vasodilation, improvement of blood and lymph circulation
BODY STYLING – strengthening the strength of the connective tissue muscles, muscle tension and relaxation (interval)
REVITALIZATION – muscle activation, acceleration of metabolism
RELAXATION – improvement of blood circulation, drainage of the treated areas
LIMFA – relaxation of blood vessels, improvement of circulation